Hello from WonderCow Co-Founder, the mom behind the brand
Written by WonderCow co-founder Erica Diepersloot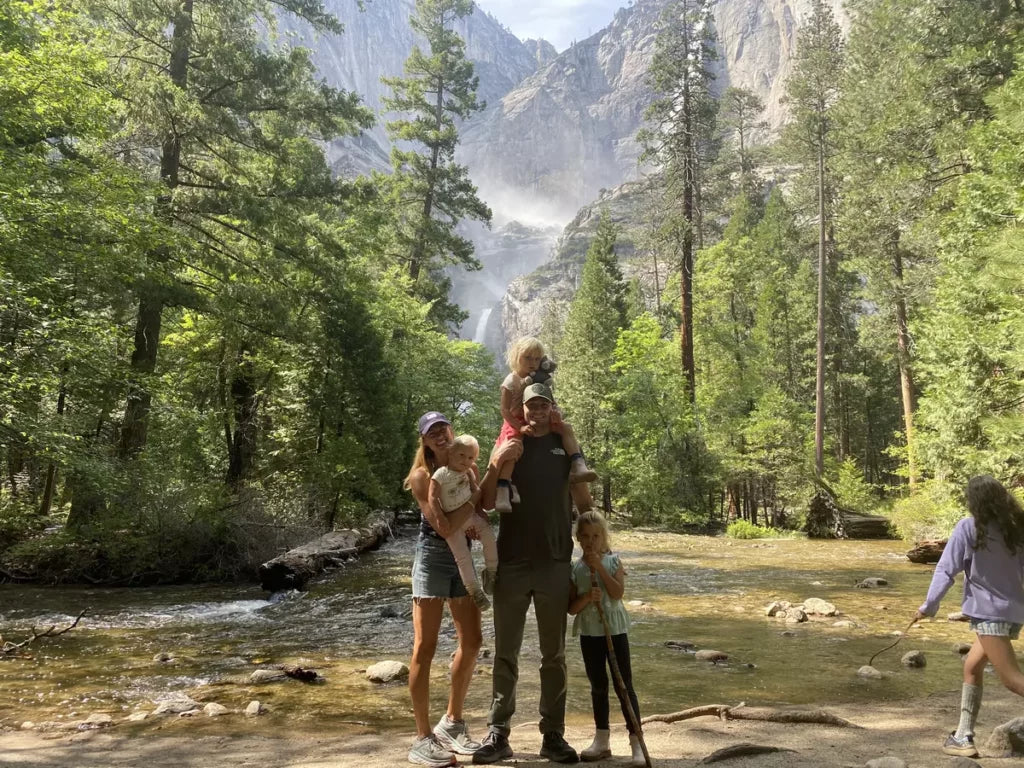 Welcome to the blog – I'm glad you found us! I woke up just after midnight (yes, we had gone to bed a couple hours before ringing in the New Year) and then my mind started running circles around different ideas for the blog. It is currently 2:01am and I decided to just get some of these ideas down on paper figuratively so I can shut my mind off and hopefully get some sleep to enjoy New Years Day.
I wanted to introduce myself – I am Erica Diepersloot; still not sure if I can live up to the title as "Co-Founder of WonderCow" – mostly because there's a chance that I would feel better deferring some questions you might ask to my husband. Unfortunately, "Spouse of Founder of WonderCow" is not yet a widely recognized title, although I see major potential in it… I have the honor of being an extension of my husband, and supporting his founding of a company is part of that. It seems dramatic to say "the wind beneath his wings," but that seems fairly accurate.
My experience with blogging… and what I hope to bring to you
Anyway, hopefully I have a title updated on my LinkedIn profile by the time you are reading this! If you can't tell, this is my first blog ever – I am not the "bloggy" type, in fact I'm the one who immediately selects the option "jump to recipe" to skip over the fun background of any new recipe I'm trying. But I typically do have a lot to say – although I will attempt to communicate efficiently here in a personal, yet not over-rambly sort of way.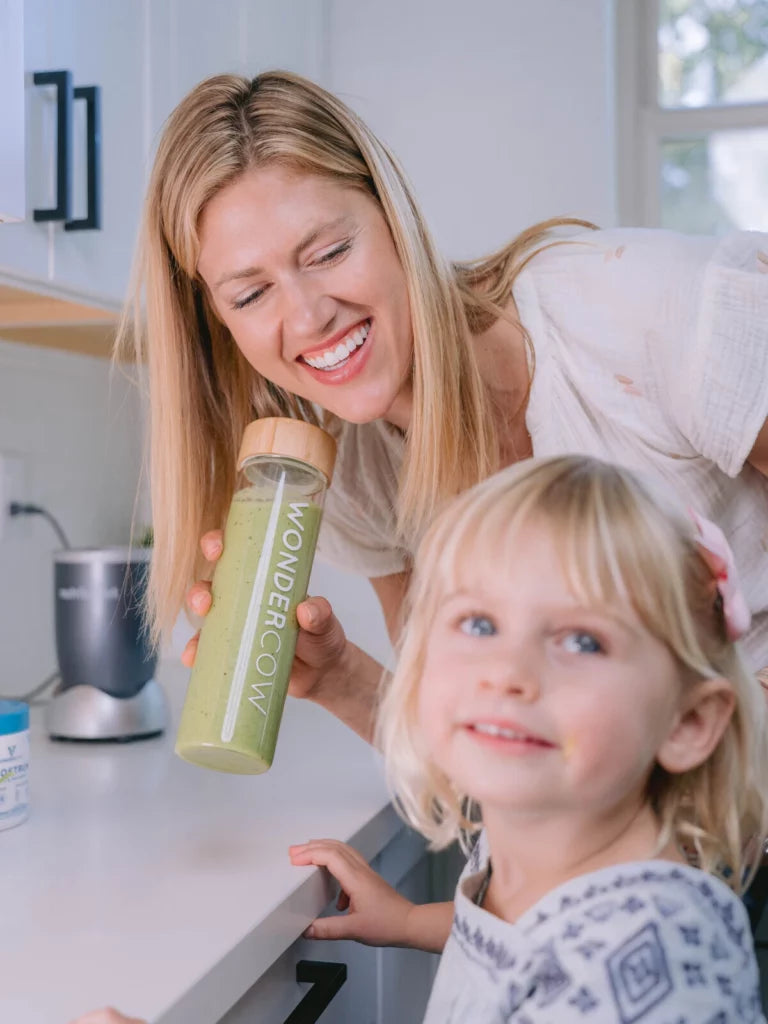 Currently, my copywriting expertise has landed on my daily gratitude journal and my children's baby books. And now this!
We are called to be light to the world and I am intending this to be a light place to share some things that I am learning about colostrum, what is working with our family, and little stories that might allow you to get to know us better.
About our family & how colostrum has helped our daughters
By way of introduction, my husband and I have founded WonderCow in an effort to share the benefits that colostrum has gifted to our little family. At this point, we have 3 little girls – ages 5, 3 ½, and 1 – and we are loving this sweet chapter!
I can honestly say that we have noticed our daughters stay clear of most common colds that a lot of our friends/family & community have come to expect with little kids (especially during the winter holiday season!), and their bodies fight off a cough/runny nose very quickly. Of course, there are many factors into all this, but we noticed this trend in our daughters when we began giving them colostrum (we blend the powder into a spinach/fruit smoothie most days of the week), providing them with extra support for their little immune systems.
How colostrum supports our family's health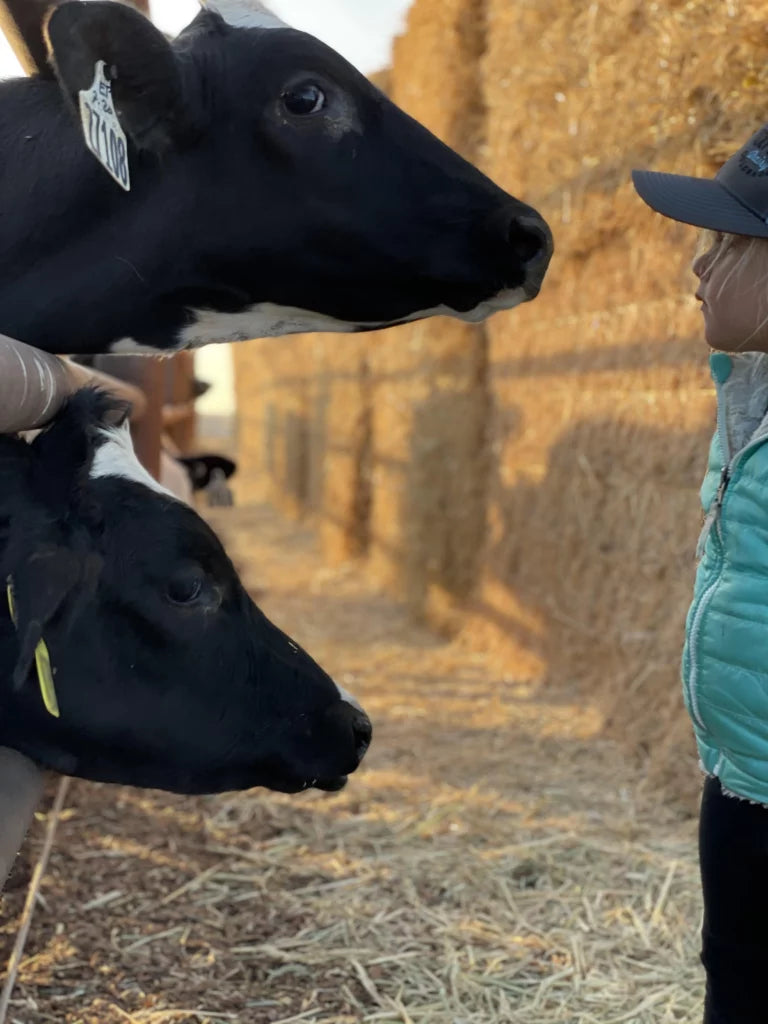 I began hearing about colostrum when our first daughter was born in 2017 – the lactation consultant at the hospital had labeled it the "liquid gold" that my body would produce for our newborn baby before my breastmilk came in. This liquid gold plays a massive role in creating a newborn's immune system, and this is true for newborn cows as well. And it has so many more benefits – like optimizing gut health (fast-forward a couple years to a topic that we began researching after our oldest child had been prescribed antibiotics repeatedly for your incessant ear infections – poor baby). Our gut health refers to how the food we eat interacts with our microbiome, which has a major effect on our overall health, including our mental state.
There are many factors (including overusing antibiotics) that take a toll on the body's microbiome, which can have an adverse effect on our mental state (mood and level of contentment is very important – especially for a young toddler!), so my husband and I began researching how we could build up what had been torn down in the microbiome of our daughter's little body. This led us to bovine colostrum (referring to the "liquid gold" that cows produce after having a baby calf) – which felt like an even more personal solution, considering our background as dairy farmers. 
That's all for now!
Since then, we have learned so much about the benefits of colostrum and we would love to share these with you and your families! I won't go into any more details at the moment because it is now 3:01am, but thank you for taking the time to read this – I hope to talk to you again soon!